(photo: Mitch Brown)
BUNZ WEEK has come and gone but the memories will live forever...or at least for another week or so depending on how much you partied 🎉 We had an awesome week at the Garrison thanks to the community and the good folks at Canadian Music Week. Now we are lying back drinking chamomile tea and getting some much needed R & R
Here's a recap!
Wednesday April 19th:
Launch Party!
This was our Bunz Week kick-off party! Yayyy 👀
The moms and dads of HQ took turns at the helm of the DJ booth to play their favourite tunes. We had DJ Memedad DJ trtmnt.; DJ Daggerdebb and DJ What Would Alan Jackson DJ
People danced, people sang, some people did Karaoke and others finally re-discovered their love for Canadian angel Anne Murray ♥️
Thanks to all the Bunz admins, contest winners and media pals for coming out and boogie-ing on down 👢 🎶

(photos: Emily Bitze)
Thursday April 20th:
The Bunz Mini-Flea +
#HOUSEPLANTS!
We held 2 parties on Thursday - First was a miniature edition of the super duper higher better better extra good times Bunz Flea! This one featured wonderfully talented vendors like:
The Knotty Cactus // Homebody Collective // Drop Dead Candles // The Otter Potter // PRIESTESS by Chelsea Jamieson // Matty Plays with Paper// Bad Vibes by Matt Darling// Jennifer Rong Designs// Acorn Studio// Burn Baby Burn -wood burning art- // UGH co
(photo:Homebody Collective)
(photo: Bad Vibes by Matt Darling)
(photo:Jennifer Rong Designs)
Just before midnight we went into full 4/20 mode 🌴 😎 🌴
Our #HOUSEPLANTS party featured the incredible DJ talent of Nino Brown & Sammy Royale of YES YES Y'ALL + Baby Blue + Murderposse and in the front room - the inimitable BEAT SAMPRAS.

(photos: Mitch Brown)
All the sets were amazing, both dancefloors were packed and for those who got a little hungry were surprised with free Kung Fu Dawgs at 1 am... yes, yes y'all indeed. Thank you Kung Fu! 🌭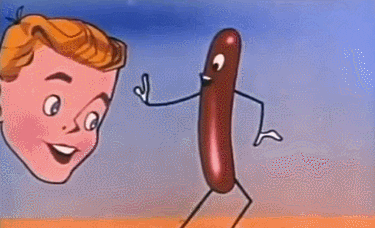 Friday April 21:
Music Sounds Better With Friends + Bunz Late Night
On Friday, Bunz Music Trading Zone and Bunz Friending Zone had collaborative party, which featured ALL-VINYL DJ SETS from members of: YAMANTAKA // SONIC TITAN, Pantayo, The Litch, Dark Tapes, ∆ N Z O L ∆, Toom (Masayuki Tomita), Organdrum, + a live set from SLVG
The sets were a wild trip through the influences of these amazing musicians - we heard everything from jazz to rock hits, hip hop, synth pop and 90s pop classics.
It was soo g 👀 d!
Meanwhile in the back room, there was the Buzz Records / Dine Alone Records showcase that obviously was full of heavy hitters. Hope you enjoyed your bang-over.
DJ's for the Bunz-hosted afterparty were Nick of Bad Channels and DJ Hunx (AKA Katy of local grunge icons Dilly Dally). They kept things movin' until closing time at 4:00 AM.
(photo: Mitch Brown)
(photo: Mitch Brown)
Saturday April 22:
The Dank Meme Up + CMW Show + Bunz Late Night pt 2
This was our last night! We crammed in as much as we possibly could and with the help of the Dank Meme Overlords, we threw 3 pretty fun parties.
The Dank Meme Up had a wide variety of acts, including comedy from Rupi Natt + Joey Harlem - a mesmerizing live set from N//K - and DJ sets from Lords of Dyketown and Myst got the capacity crowd shakin' for hours
* (photo: by MYST)*
The Bunz X CMW showcase in the back room featured Weight / Eyeballs / Teenanger/ Beliefs / HSY They all RULED and the closing tune by Beliefs melted our brains into mush.
It was THAT GOOD. (Giphy Patrick Kain)
Beliefs:

HSY:

Eyeballs:

Teenanger:

(photos: Emily Bitze)
Last but not least we topped it off with another late night shaker with DJ Cadence Weapon, Alderwood and Amiterasu. It was P A C K E D.
Thank you all for doing such a great job.
(photos x 3: Mitch Brown)
We have so many more people to thank - including Julia Dickens, Melissa Ma, Christina Chu, Ricky Gunawan, Shaun/Alana/Stephen/Ryan @ The Garrison, Crispin/Dave/Jaime/Austin/Yvonne @ CMW, all the DJs + artists + comedians, our co-conspirators Alanna Matty, Kara Scarfo, Deidre Olsen, Nino Brown and our sponsors Jim Beam & McDonald's. See you all next time!
Big Love xo
Your party parents at Bunz HQ