Official Bunz Zones: Phase 3!
Dear Bunz, how do we love thee, let us count the ways. THIRTEEN! We have new ways to show we care about you and your safety with 13 new zones in Toronto and now, Halifax + Vancouver!
As you may have read, we have dozens of zones in our biggest cities, and we are pleased as punch to welcome two new cities and 10 new spaces to our happy growing family!
Read on to find maps, details and specials just for Bunz users and more.
Halifax
(Map)
Oh, our friends by the sea are a beautiful lot. The Haligonian community spirit inspires us and are amongst the busiest Bunz in the land. We have two cool spots for you to do your trading in: let us tell you a lil'something about 'em!
Blue Apples Arts and Wellness Centre is a cooperative project centered around arts, wellness, spirituality and awareness. Through yoga, acupuncture, massage, and (our fave, natch!) food, this community hub is a great place to come together to nurture yourselves and make some sweet sweet trades.
5228 Blowers St // Facebook // Instagram
Clay Cafe Dartmouth is a paint-your-own pottery studio enjoyed by people of all ages. Drop in anytime and one of their friendly staff will help you get started! No appointments or experience necessary, and their ready-to-paint pottery shapes are both fun and functional! A great place to spend time with friends, family, alone or on a date!
650 Portland St Dartmouth, Unit 108 // Facebook // Twitter // Instagram
✌🏼✌🏼✌🏼✌🏼✌🏼✌🏼
Vancouver
We are so excited to finally launch our zones project in Vancouver! The city has always felt like a natural fit for Bunz, with its vibrant neighbourhoods, green-minded ethic and an already-established sharing community. We're proud to have these two zones as our first, and look forward to expanding the program throughout the year. Read on for the where and when:
The Cultch
You can't spell barter without ART, and Vancouver's legendary cultural hub is now an official trading zone for all you east enders who want to get your performance fix while swapping goods! The space in front of their box office is prime trading space and the fine folx at The Cultch are eager to witness your trades! They are open Monday to Saturday 12pm-4pm, and feel free to trade in front of the building outside of those hours.
1895 Venables St // Facebook // Twitter // Instagram
The Good Stuff
What started as a brilliant idea (deliver smoothie ingredients to your front door) is now a brick-and-mortar shop in Point Grey, just off UBC campus! Meet up here and enjoy tasty drinks, lunch and good company while you're getting succulents for comic books! Check their socials for current hours, and for the month of August, show your Bunz app for a 10% discount!
4515 West 10th Ave // Facebook // Twitter // Instagram
✌🏼✌🏼✌🏼✌🏼✌🏼✌🏼
Toronto
(Map)
Our HQ is home to nearly 30 zones where you can meet up to swap, chat and make friends! We're super excited to launch 9 new spots from the east end to Mississauga and everywhere in between. Read on!
The Spacing Store - Canada's favourite urban studies magazine has a storefront just across from Bunz HQ, and they are always well-stocked with YYZ-Centric clothes, accessories, books, vintage TTC posters, and home decor items. Just like Bunz, this place is authentically Torontonian and a must-visit for locals and visitors alike. For their unique take on what the Zones project means for community building, check out this interesting article on their blog!
401 Richmond St W. // Facebook // Twitter // Instagram
Studio 89 - part fair trade cafe, part non-profit organization, Studio 89 is a community hub that provides a safe space for people to congregate and collaborate. They encourage arts, culture, activism, empowerment, & conscious consumerism with a specific focus on youth leadership, employment, and volunteerism. They aim to benefit humans, animals, and the planet. SOUNDS JUST LIKE BUNZ! It's a match made in community-maker heaven 👼🏼. Follow them to learn more about their mission, projects and specials:
1065 Canadian Place Unit 104, Mississauga // Facebook // Twitter // Instagram
The Second City Training Centre
Toronto's beloved comedy palace has a funny person training centre, dontcha know? It's a safe and supportive place where you can drop in to learn comedy, improv, or public speaking. They will help you be comfortable on stage while also having fun! They're open 10 AM to 10 PM every day of the week, so you can drop by at any time.
99 Blue Jays Way, 3rd Floor // Facebook // Twitter // Instagram
Karma Co-Op
We're proud to partner with Toronto's renowned Karma Co-Op! Founded in 1972, Karma is a member-owned, democratically run co-operative, specializing in organic, local, non-GMO and fair trade products. They carry 200+ bulk items, organic produce from Ontario farms and tons of eco-friendly packaged goods, making Karma a one-stop shop for the conscious shopper. You can also trade safely there! Win - Win!
739 Palmerston Ave. // Facebook // Twitter // Instagram
Wilder
The Junction gets cuter by the day. Case in point: Wilder, a new restaurant priding itself on nutrient-dense, gut-friendly foods. This comes from their home-baked goods, fresh lunch choices and fabulous coffee. Also, the owner Nat is a superstar Bun and we're proud to support a small, thriving business like hers.
382 Keele St // Facebook // Instagram
Halo Brewery
This brewery & taproom in the Junction Triangle has had our eye for a while, and we're excited to partner with them for safe trading (and delicious drinking!). Their aesthetic is way up our alley, and we're excited to get some sips in that sunny, breezy taproom SOON! They are also 100% accessible, which is so vital to so many in our community. They're open weekdays 3-9pm and weekends 11-9, and we suggest following them, for info on their latest brews, snacks and events!
247 Wallace Ave // Facebook // Twitter // Instagram
Free Geek
What started as an effort to divert e-waste from landfills in Portland Oregon nearly 20 years ago, has grown into an ethics-driven effort to do that on a global scale, alongside a socially-conscious mandate to provide free access to computers and the internet. They have a storefront at 180 Sudbury St where you can find inexpensive laptops for purchase, computers + wifi for free + public use and more. We'll ALWAYS support any efforts to green our city, and hope you'll support them with a visit (and trade)! Check out their socials to confirm their hours before you go.
180 Sudbury St // Facebook // Twitter // Instagram
General Purpose
We got an email a few months back saying, "I'm opening a barter bar. (Almost) everything in the bar will be available to take home in exchange for services or interesting trades. you will even be able to pay your bar tab in exchange for services. (not enough money for your tab? clean the bathrooms!)"
We LOVE this concept, and so we made it a zone. 'Nuff said.
112 Harbord St // Facebook
Infuse Cafe
With two locations with which to share their experTEAS 😂 ... Infuse Cafe is a great go-to for the downtown or east end crowd, with locations on both Yonge St and Gerrard Square Mall. If you're into Bunz, chances are you'll be aligned with their ethos too, which is to serve up fairly traded, organic teas and coffees! We've been learning about the science of their tea-making process on their site and gearing up to do some trades there! You should too!
354 Yonge St + Gerrard Sq Mall @ 1000 Gerrard St East Facebook // Twitter // Instagram


Thanks for reading, Bunz! Be sure to tell the staff at these spots that you're there for a Bunz trade so they can keep an eye on things.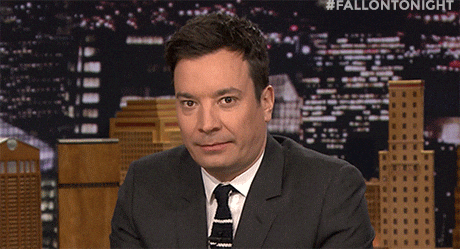 Do you own or manage a spot like these? Get involved!
Let us know if you have ideas for zones, or want to make your own spot a safe trade space for our members, by reaching out to us!
xo
BUNZ HQ ✌🏼